since we are moving and will now have TWO bathrooms, i get to pick out a new shower curtain!  the only problem is that i can't figure out which direction to go…  the curtain will be for the hall bath, which will also be the bath noah will use.   as it will be pulling double duty for guests too though, do i go kiddish or guestish?  i've been looking for kiddy bathroom gear, and it's a little tough, i have to say.  my choices seem to be frogs or sponge bob, neither of which i'm a huge fan.  my favorite shower curtains come from anthropologie, and i'm severely leaning this direction, even though they aren't exactly meant for little boys.  what does a little boy care about a shower curtain anyway, right?  right?!
here's the curtain we've had for years now.  i love it just as much now as i did the day i spent a small fortune on it.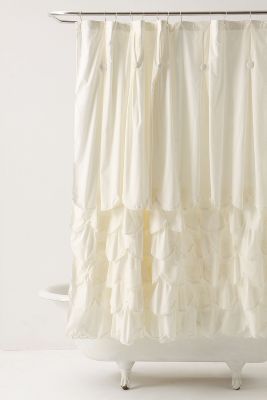 and here are the two i'm considering for the new bath.  thoughts/opinions?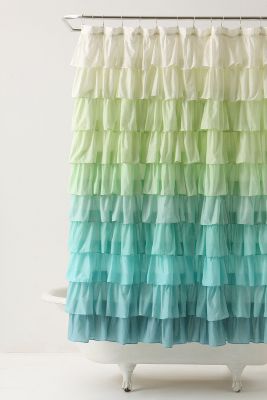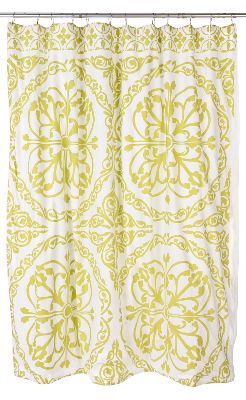 have i mentioned that i get to move to a house in a few days?  i'm so excited i can't stand it.